Volunteer Transport Drivers Needed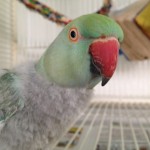 The Gabriel Foundation is in need of volunteer transport drivers on Mondays and Fridays to shuttle birds from TGF's Denver location at 1025 Acoma Street to GoldenView Veterinary Hospital (GVVH), 888 Lupine, Golden, CO 80401. This is generally a 15-20 minute drive via 6th Avenue West between locations.
Pick up time at the Denver location is 9AM for 4 birds and/or crates.
Return transport driver volunteers are also needed, though pick up time at GoldenView Veterinary Hospital may range from 4PM Mondays or 11AM Tuesdays and 10AM Saturdays, depending on the birds' release from GVVH.
If you are interested in helping us out with this very important job, please submit the form below.
---