Ask The Gabriel Foundation
Hi There!  I have a question for you.  I have a young male English Budgie that I adore!  He is spoiled and loved by our whole family. He is a big time talker and can easily learn new phrases/words over a couple weeks.  Very cool!  I have wondered though, if it would be better for him (since he is a bird!) to have a cagemate?  He seems very happy and we include him in everything we can, but I still wonder if it's better for birds to have a companion.  What do you think?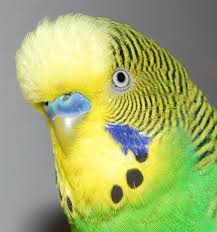 REPLY FROM THE GABRIEL FOUNDATION
Julie Weiss Murad, President & CEO
Hi! Sounds like your budgie is a doll. And that he is able to consider your entire family a part of his social flock. You ask about one of the eternal questions about bird (or animal) welfare – is it important for that animal to have a conspecific friend? For the most part, TGF says that yes, it is important and critical for a companion parrot to have another bird companion. In fact, in the EU, laws have been passed that no parrot may be kept singly – as it is considered cruel and not in the animal's best interest. That type of regulation probably won't happen in the US, at least during my lifetime. If you've even seen Disco the parakeet's YouTube or FB pages, you know that he lives with a family as a single bird. He has good relationships with each of the family members. Each person takes time to play, teach and interact with him, and set up his environment to keep his life enriched and active.  Another consideration is the interaction and activity level with bird/family. From your description, your fella is NOT just another budgie sitting in a cage day in and day out. It appears that you've introduced many activities to provide for his mental and physical enrichment, and hopefully his safety. The relationship that you and your family have with your budgie is really a study of one…what would be best for your bird? It's easy for me to say that if he spent more time alone and caged, then by all means adding another bird as a friend is generally a good idea to provide him the social interaction that he lacks. But, this does not appear to be the case with your bird. One advantage with a budgie is its size. It's not difficult to add another budgie friend when the cage size is suitable for two birds, and the birds spend more time getting along than squabbling. It also could be that adding another budgie would result in two trained and social budgies, and your fella would have choice between another bird or his peeps. How he'd take to another bird  is something we can only predict by generalizing how other budgies act in a flock. Your little one has been socialized with humans, and most probably hasn't been a part of a flock since he either hatched, fledged or was purchased by you. When the environment changes, the bird's behavior will change too. He could direct all his attention to the new arrival and your supervision of their interaction will be important. Adding another budgie might change your bird's dynamic with you or others in your family. It doesn't mean that's good or bad, but it's highly likely there will be some change involved immediately and down the road. Your budgie has a life expectancy of up to 15 years. That means that it isn't likely that your bird will outlive you, your children, and hopefully your attention and interest. We see the reverse so often with medium to large species that long outlive their caregiver, and for that very reason, we strongly recommend that a bird have a bird buddy in its life. Two birds generally means twice as much care, activity, expense, housing, and a variety of relationships between birds/humans. Your budgie is young, and you might see behavioral changes in him as he gains some years that cause you to revisit this question again. Your life might change or your family might spend less hands on social and training time with your bird. I think that periodically revisiting the question with your family and considering the possible changes if another bird (or even another animal or person) is added is central to whatever decision you make so that your bird's quality of life can be the best that you know it can be.