Wende and Sami's Story
Wende and Sami now have a reason to sing... read more about them and how The Gabriel Foundation played a part in this heartwarming story published on The Huffington Post.
Make 2016 an Awesome Year for TGF's Flock
Your generosity enables us to provide lifesaving care which makes a difference every day to the nearly 1000 birds that call The Gabriel Foundation home.
Join us in making a difference - Donate Online Now!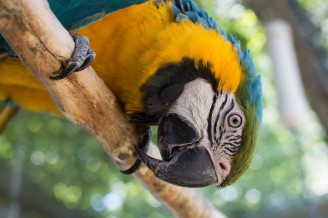 Sponsor a Bird!
If you are unable to adopt, but want to help a bird in need, please consider sponsoring the care for one of our birds.