It's Time for Colorado Gives!!
Tuesday, December 6th, is Colorado Gives Day, a 24-hour period dedicated to supporting hundreds of statewide nonprofits. The Gabriel Foundation provides a sanctuary for parrot welfare and the needs of parrots everywhere, adoptions to families prepared to take on the responsibility of a lifelong companion, educational programs, tours of our aviary, and much more!! Your gift is for the birds of The Gabriel Foundation and the lifesaving specialized care that they receive from our dedicated staff and volunteers.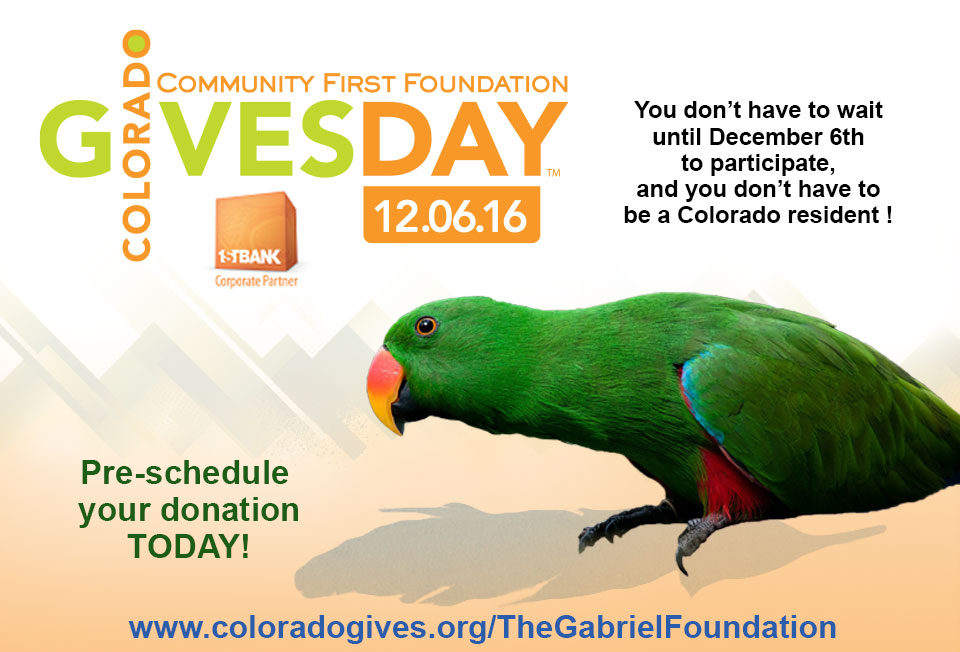 Make 2016 the Best Year Ever for TGF's Flock
Your generosity enables us to provide lifesaving care which makes a difference every day to the nearly 800 birds that call The Gabriel Foundation home.
Join us in making a difference - Donate Online Now!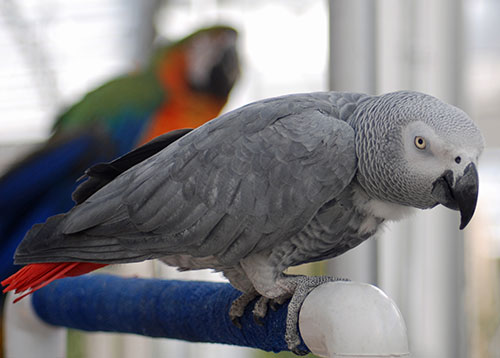 Sponsor a Bird!
If you are unable to adopt, but want to help a bird in need, please consider sponsoring the care for one of our birds.